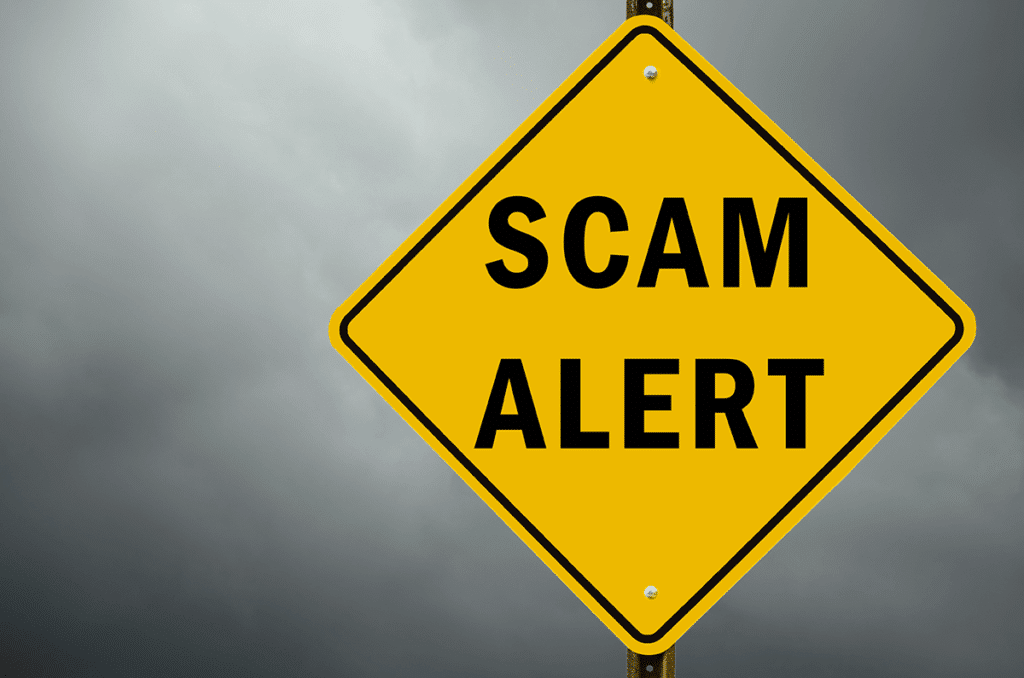 A personal contact shared a story with us regarding their friend who recently fell victim to an online gift card scam.
The friend received an email from "Target" and was prompted to provide certain information to "verify their gift cards." Unfortunately, the friend fell for the scam and within a few days had money withdrawn directly from their bank account. The impacted individual is now in the process of working with their bank to recover the stolen funds.
The State of Fraud
Scamming shows no signs of letting up. In its most recent report from the Internet Crime Complaint Center, the FBI saw the largest number of complaints, and the highest dollar losses, since the center was established 20 years ago. According to the FBI, the costliest scams involved business email compromise, romance or confidence fraud, and mimicking the account of a person or vendor known to the victim to gather personal or financial information.
How to avoid
Beware of suspicious email address and fake invoices/attachments: Fraudsters are masters of deception. It's not uncommon for them to send emails from addresses that might look familiar to you but which contain one spelling difference, or end in .net instead of .com. Never open links or attachments from email addresses that are unfamiliar. Additionally, if you receive a link or attachment that you weren't expecting from what appears to be recognizable/legitimate email address, it never hurts to send a quick call or text to the sender to confirm.
Ignore scammers pretending to be from the government: Most of us have probably received one of these phone calls. Someone reaches out on a phone call claiming to be from the IRS. In some cases, most recently, the caller will claim you are eligible for an "additional stimulus check." In others, they'll say you owe money and will warn that non-payment will result in legal recourse and penalties. Take note: the IRS will never make first contact via a phone call or request payment details for money-owed over the phone. If you receive a call, simply hang up the phone. The same goes for calls from the Social Security Administration and other government organizations.
Be aware of the Social Security scam: Also done via phone call, the caller says your Social Security number has been linked to a crime involving drugs and/or sending money out of the country illegally. They inform you that your Social Security number is blocked and that by simply confirming your SSN and paying a small fee, it can be reactivated. Again: Hang up! The Social Security Administration will never call you on the phone and ask for your Social Security number.
Scammers will tell you how to pay: All successful scams entail coercing the victim to part with sensitive information or to pay the scammer. Scammers may insist that you pay by sending money through a money transfer company. Others may suggest putting money on a gift card and then giving them the number on the back. Some will send you a check (that will later turn out to be fake), tell you to deposit it, and then send them money.
Don't fall for online pop-up warnings: Tech support scammers may try to lure you with a pop-up window that appears on your computer screen. It might look like an error message from your operating system or antivirus software. It may also use logos from trusted companies or websites. The message in the window warns of a security issue on your computer and directs you to call a phone number to get help. Simply ignore. If you are unsure of whether the message was legitimate, you can use your antivirus software to run a scan or contact the soliciting organization directly.
What to do if you are scammed
Anyone can fall victim to these scams. If you have paid someone, call your bank, money transfer app, or credit card company and see if they can reverse the charges. The Federal Reserve Board notes that if you report the fraud within two business days, liability is limited to $50. If you report it after that, you could face liability of up to $500, and if you report it after the 60-day window, subsequent fraudulent charges can wipe out your account entirely.
Final thoughts
Whether online or via phone, stay vigilant. Avoid clicking on suspicious links, and never give out personal information to a stranger over the phone. For online accounts, steer away from using short passwords which can be easily hacked by password cracker software. Instead, use strong passwords that are at least 12 digits long and contain numbers, letters, special characters, and a mix of lowercase and uppercase letters.
If you know someone who has been impacted, Identitytheft.gov is a great resource for mapping out a recovery plan.